Integromat, as their tag line says "Integromat is the glue of the internet", is capable of connecting thousands of apps and is one of the most advanced online automation platform.
With Integromat you can automate repeated tasks, that you perform, on a day to day basis. For eg. you receive a lead from Facebook Ad, you update it to your Google Sheet, and sends them a thank you SMS. Integromat can handle all this for you.
With Integromat – SMS Alert Integration, empower your favourite app with SMS capabilities.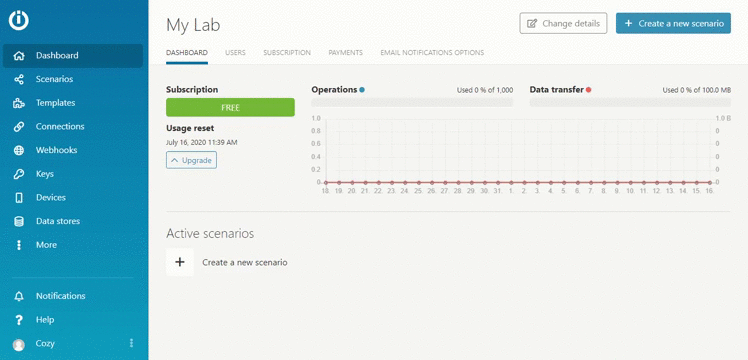 Integrations
Send an SMS for new Google Sheets rows
Send an SMS when someone completes your Cognito Forms
Send an SMS when someone completes your Wufoo Forms
Send an SMS when someone completes your Typeform
Send an SMS for new Xero credit note
Send an SMS when someone completes your JotForm
Send an SMS for cancelled Acquity Scheduling appointments
Send an SMS for cancelled Calendly events
Send an SMS for new Slack Message