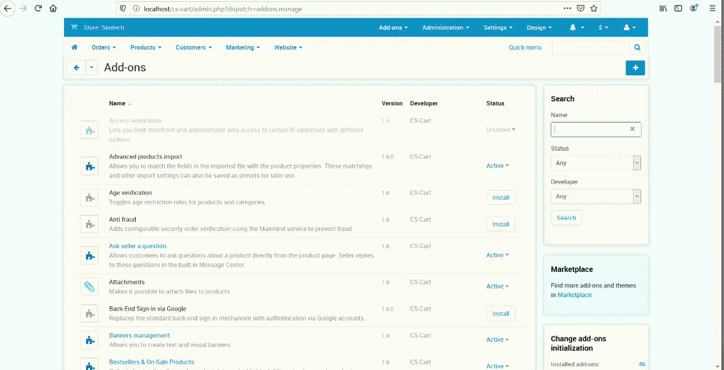 How to install SMS Alert for CS-Cart.
First, log in to your CS-Cart account then click on Manage add-ons in Add-ons top right of the top bar.
Click on the plus sign which is below the search box then the popup will open.
In popup click on local then select SMS Alert add-on file and click on the button.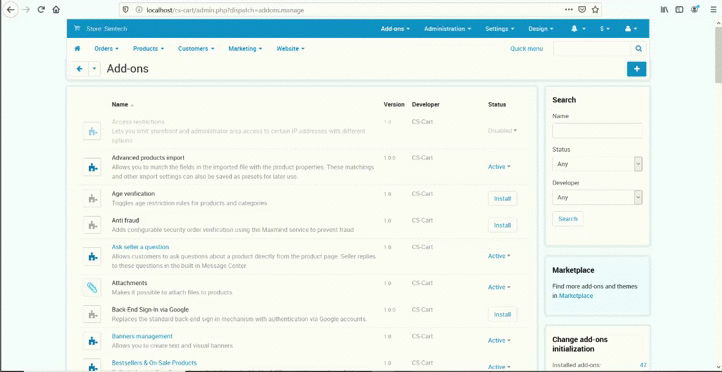 How To Configure SMS Alert
Search SMS Alert in the search box on the right side.
Click on setting when hovering on the setting icon.
In general fill your username, password and sender id for www.smsalert.co.in save changes.
Customer Notifications and Admin Notifications, enable the SMS Events when you want to send the SMS to customer or admin and then click on save button.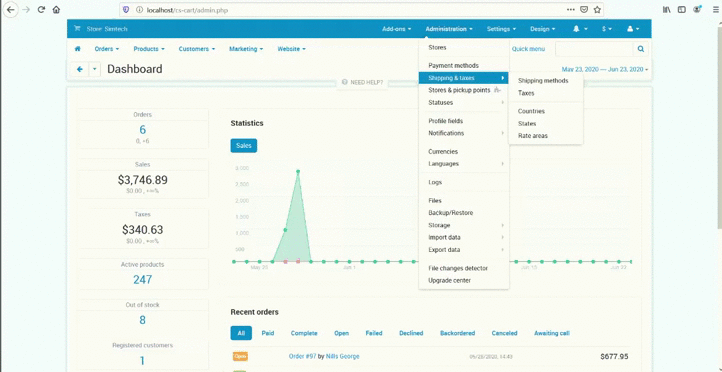 How To Configure SMS Template
When hovering on the Administration on top bar then statuses >> Order statuses or Shipment statuses and then click on anyone.
Click on the status then Write the SMS content you want to send in Custom SMS message and click on save button.