Install SMS Alert App from Bitrix24 Marketplace and then configure the SMS Alert credentials in app, like username, password and senderid.
In case you are new to SMS Alert, signup for a demo account on www.smsalert.co.in, to obtain the credentials.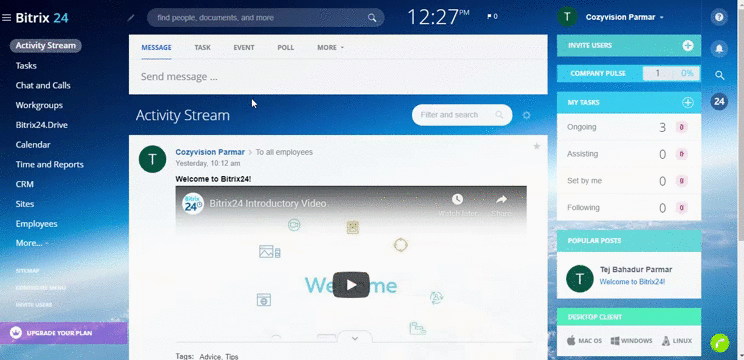 FAQ's
Can you add some custom fields in SMS sending module?

SMS Alert does not modify any user/admin interface, the sms sending and history interface is a common interface provided by Bitrix24 for all SMS Connectors.

Few of my variables are not being replaced in SMS Content

Replacing of variables is taken care by Bitrix24, and SMS Alert does not modify any sms content.