How to use SMS Alert with google sheet ?
Google Sheets is a free cloud-based tool for creating spreadsheets. Our plugin helps to send personalized sms to the contacts saved in your Google Sheets. Your data saves automatically while you are working, and the chances of losing your data is no more. It has become one of the most important App in today's time, because there are lots of benefits in using Google, you can share you sheets anytime, anywhere through any device.
First Log into your google account and open a new sheet.
Then go to add-ons and click on get add-ons icon

Now search for SMS Alert add-on and click on add

Allow all the permissions that are required.
Then again click on the add-ons icon, from there go to sms alert and then click on login button.

Login with username and password.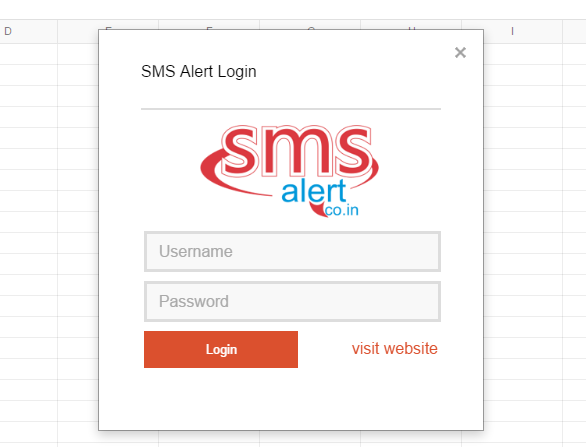 After successful login you will get an option on the right side like this

On the right side it will detect all the columns, heading use them to send sms and type the text message as shown in picture above. If u don't have sender id click on the link Sender Id and fill all the other settings.