WHAT IS API KEY
API is your unique verification key. It can be used in various applications and softwares for e.g Tally etc. for authentication of your account.
HOW TO GET API KEY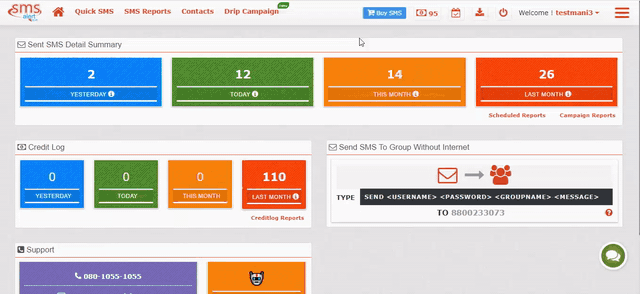 A person can get an API key by login in SMS Alert website.
Click on Menu icon.
Then click on Developers.
In Developers, click on API keys.
You can see your previously created APIs here and also there is an option for creating a new API on the right side of the screen.