SMS Automation or Drip Campaigns! are executed automatically, where pre-written content is automatically sent at predetermined times in order to engage your contacts.
We have developed pre-designed templates for you like sending automated follow-up SMS to your leads or prospects from your favourite CRM tool, abandoned carts from your E-Commerce platform, and many more.
Steps to create drip campaign
Click on Create Campaign Manually button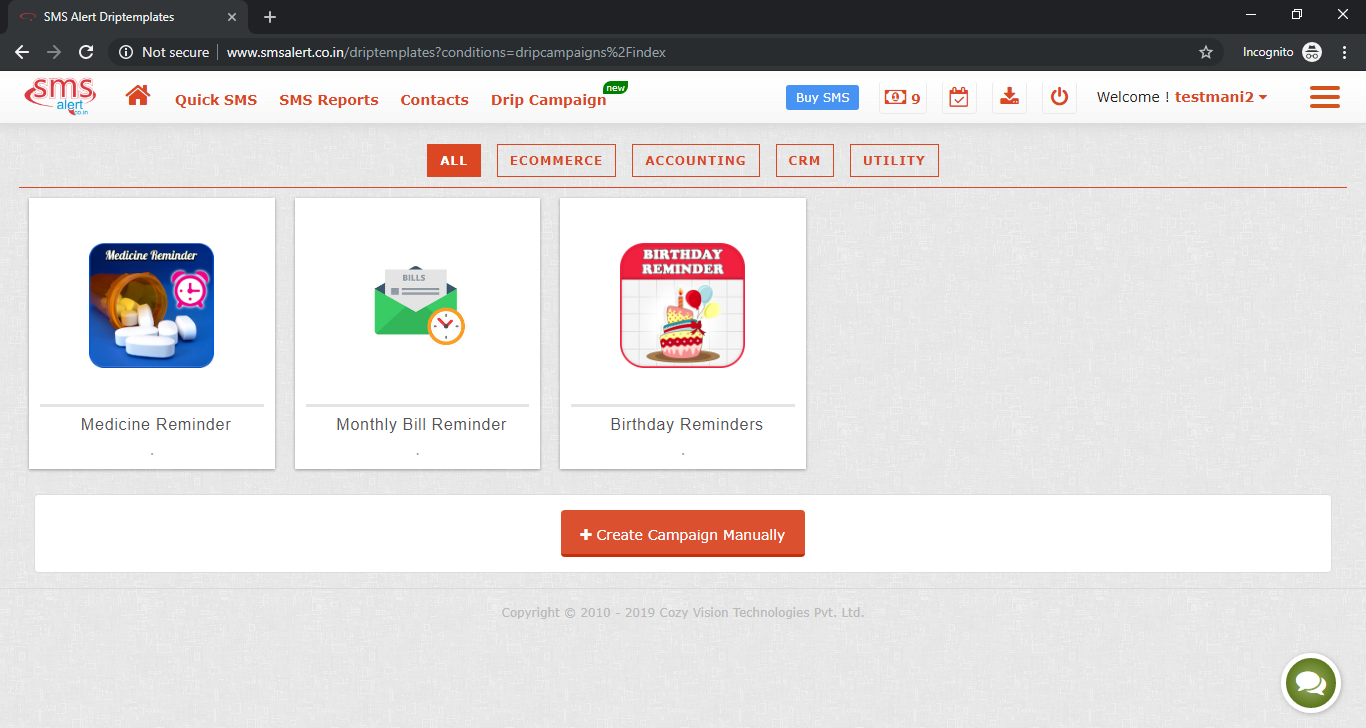 Here you will have to mention your campaign name, select group, select senderid and then choose start date and end date of campaign. Click on Next button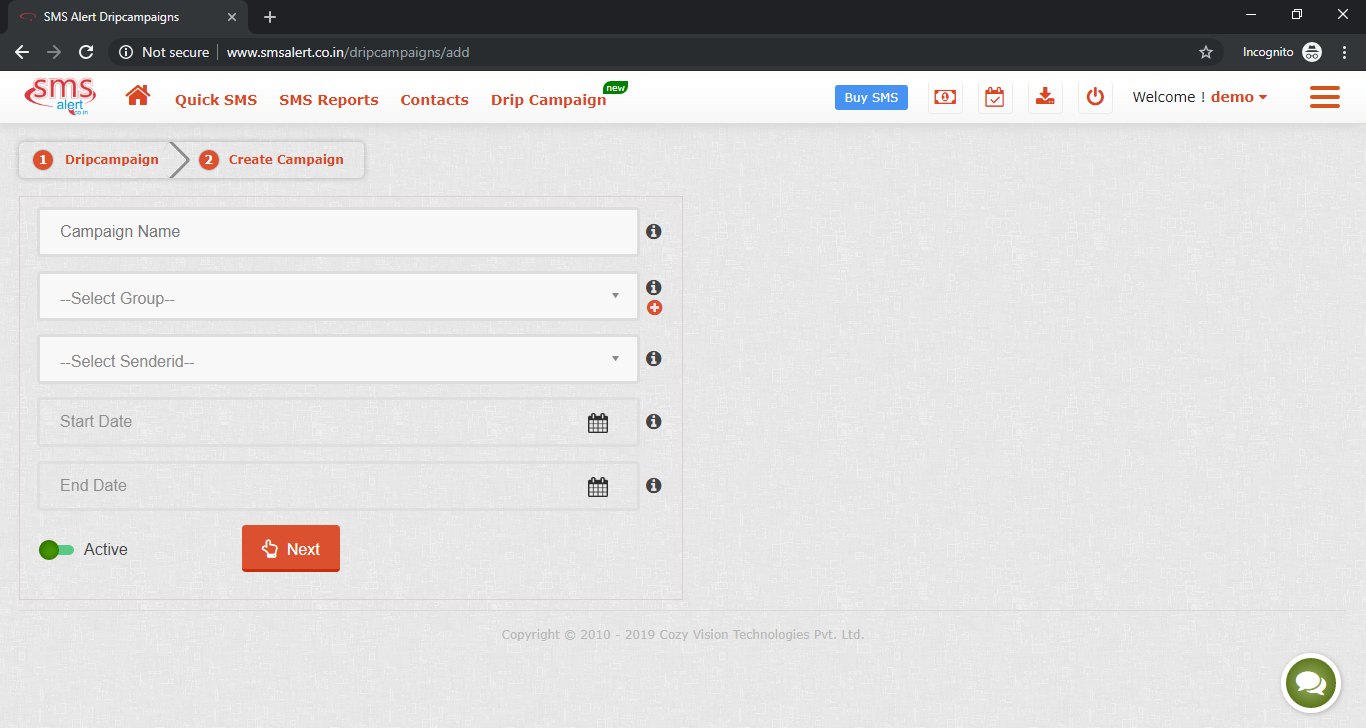 Here mention your schedule title and select schedule time. Click on Next button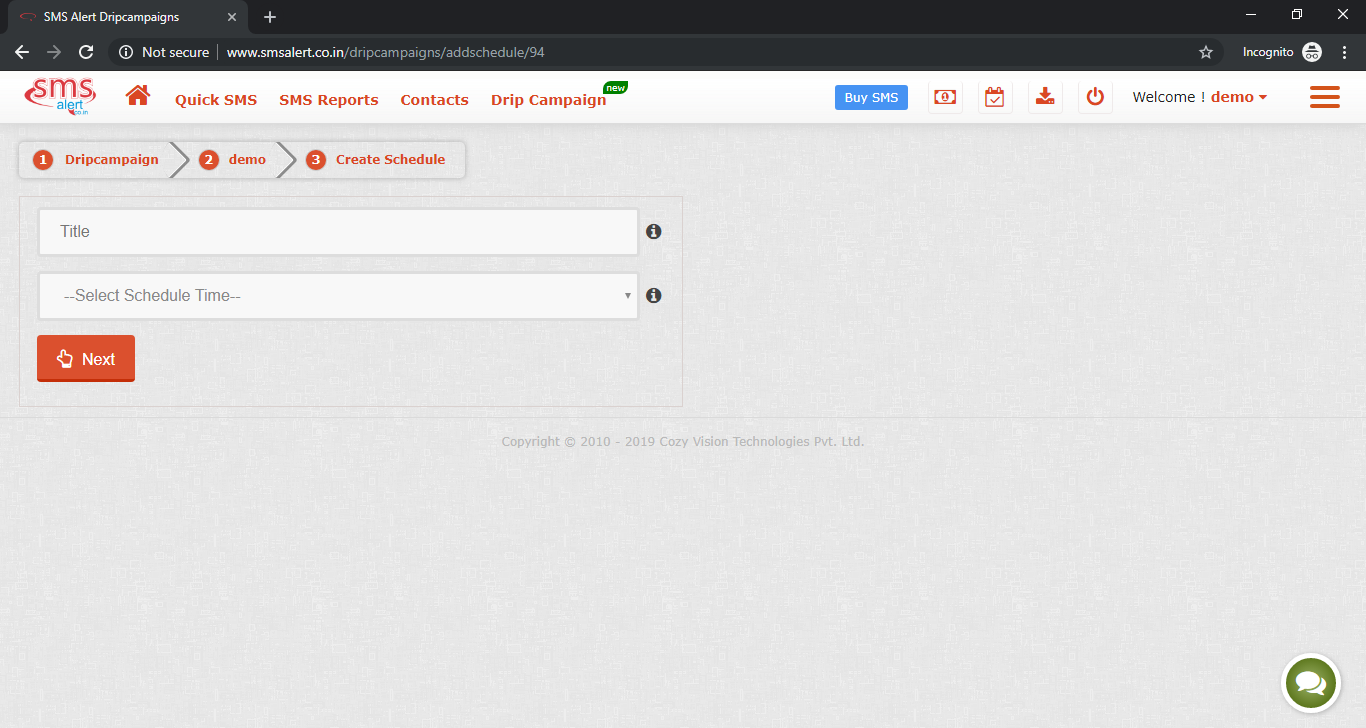 Choose your template or write message which you want to send. and then click on submit button.