The WHMCS SMS notification plugin for WHMCS is very useful, when you want to get notified via SMS after placing an order. Buyer and seller both can get SMS notification after an order is placed. SMS notification options can be customized in the admin panel very easily.
Module Features :
(1) New user sign-up with your website
(2)Verify users mobile number with OTP
(3) Invoice notifications
(4) Payment reminder
(5) Automated creation of services when order is placed
(6) Welcome a user, password change, upgrade, suspension or more
(7) Promotional incentives after sign-up
(8) Links and attachments
(9) Automated payment reminders
(10) Hosting or reseller account is created
(11) Receive information when a product is out of stock
Steps to Integrate SMS Alert in WHMCS
(1)Download SMS Alert plugin from https://marketplace.whmcs.com/product/4768
(2)Unzip file in WHMCS directory/modules/addons
(3)Install our addon (Setup > Addon Modules).
(4)To configure Go Addons > SMS Configuration.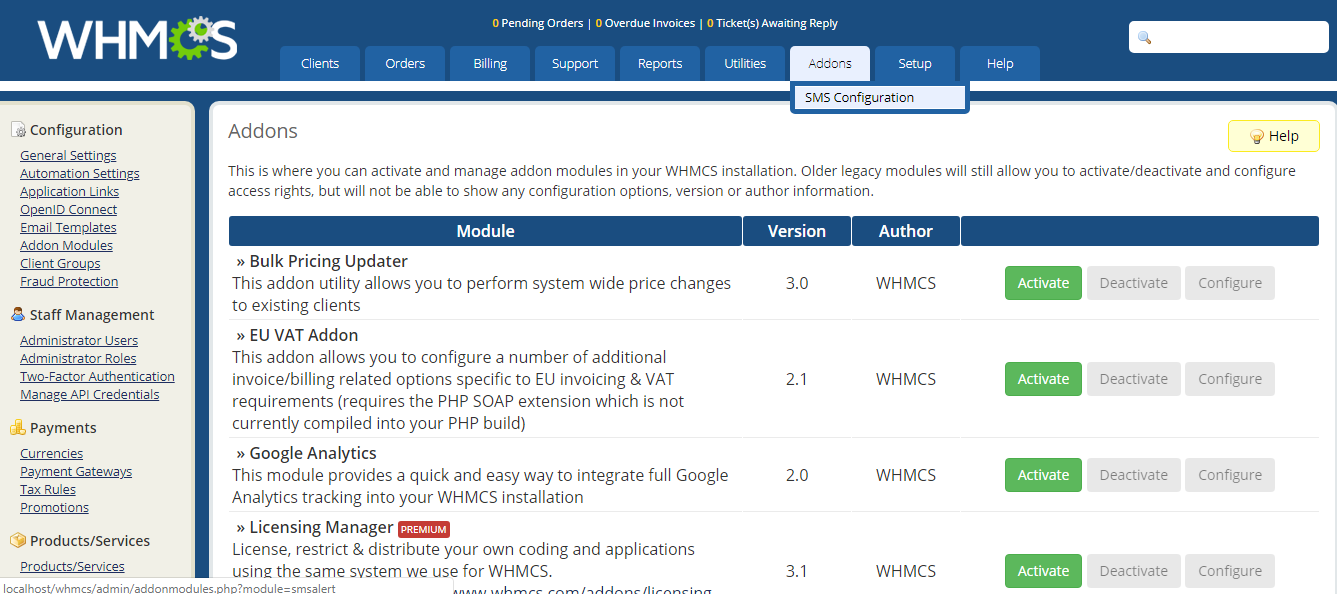 (4)Verify your SMS Alert username and password(Don't have an account on smsAlert? Signup Here For Free)