How to integrate SMS Alert with Book Keeper
Book Keeper is a business accounting app for small and medium businesses. It's simple user interface allows you to send invoices & estimates, track expenses & receipts, manage inventory, view daily transaction book, view & send various financial reports and much more. It also supports seamless syncing of data syncs across all your devices.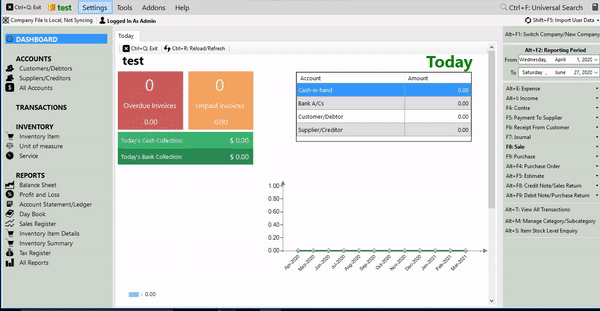 Steps to Integrate SMS Alert SMS APIs in Book Keeper Windows accounting Software
We understand that it must be a tedious task when you have to integrate SMS APIs all yourself. We don't want you to be worried about integrating APIs anymore. This is the step by-step guide of how you can integrate our SMS APIs with "Book Keeper" software. All you have to do is follow these steps:
Login into SMS Alert account https://www.smsalert.co.in/
Go to Menu >> Developer Api >> Generate Key
Now Open "Book Keeper" Software'
Click on Setting->Message Settings->Configure Tab.
In Message setting window fill the configure parameters Set the Following Parameters :
Select Website url from DropDown For ex : https://smsalert.co.in.
ApiKey Provided by SmsAlert.
Sender Id Provided by SmsAlert.
Now click on "save" button and our API is integrated with this software. You are now all set to send SMS through our platform.
Last Step Go to Settings Tab ->Message Settings ->Send Automatic Message.