REPORTS
One needs to see or track the report to be updated. Our reports / status are self descriptive so that customers can easily understand the status of every single message sent from their account.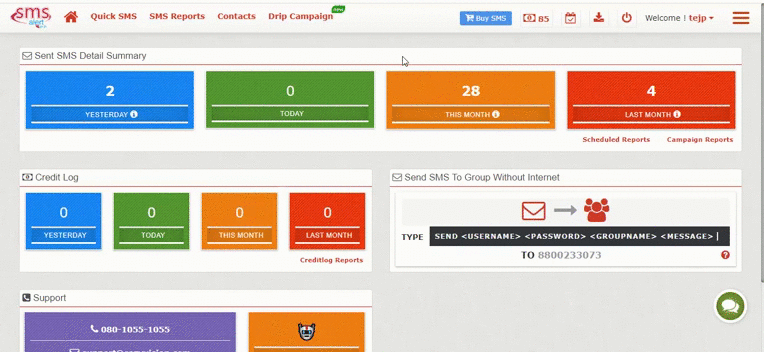 HOW TO SEE THEM
There are very few simple steps you need to follow to see the reports.Below you will find the detail description of how to see the report. First you have to login to your SMS Alert panel and then go to My Report button from menu and click on the Campaign Report.
You can also check more detailed reports by clicking on the gear icon on the right hand side, after clicking on the gear icon you will find three options and from there you can see the detailed report.
You have one more option, you can just download report, for that you need to go to My Reports from Menu, after clicking on My reports more option will come from that you have to click on My Downloads.
And you can create a request to download a report. After clicking on My Download, on the right hand side you will see an option of Download Request. Click on that, a form will open, you need to fill in all the details asked in the form, after completing the form it will create a customize report for you.