Subscription is an arrangement to receive an automated reports of Customer's Usage Summary on a regular basis, till the time Customer himself choose to unsubscribe this service.
Click on the Subscription icon placed adjacent to the SMS Credit on the top of the website.
A new window will open up, displaying various recurring reports, which you can subscribe. The brief description of each subscription is explained below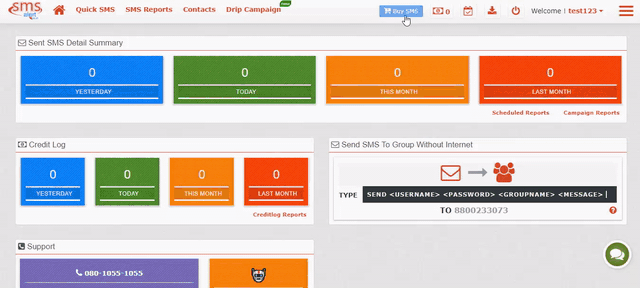 Daily Usage Summary-
This option will give you all the brief information regarding each and every message you have send in the month:

You will receive an attachment in the form of zipped Excel file,containing detailed information of the all the messages you have send in the previous month.
The id through which you will be getting the email is "billing@cozyvision.com" , therefore make sure to add this to your contacts to avoid the chances of getting the Summary Reports in Spam.
Weekly Usage Summary-
you will get weekly mail sent to you regarding your all sms usage in a week

Monthly Usage Summary-
you will get Monthly mail sent to you regarding your all sms usage in a Month

Monthly Delivery Report-
you will get Monthly Delivery Report on your mail sent to you regarding your all Monthly Message Delivery Report

Low Balance Alert-
you can get Low balance alert on your mail, when you have subscribed Credit for alert (Ex: 10 credits Then you will get alert on your mail when your sms credits reach 10 sms credits)