How To Install SMS Alert For Magento 1.9.2
Magento is a powerful e-commerce script that helps create catalogues and maintain them. Integrating this plugin with Magento makes management easy and keeps your customers happy. Our plugin sends out SMSs containing details of orders and these SMSs can also be used to help alert your customers about the shipment details of their order. This way your customer can rest assured!
First of all go to magento markep place and search for sms alert plugin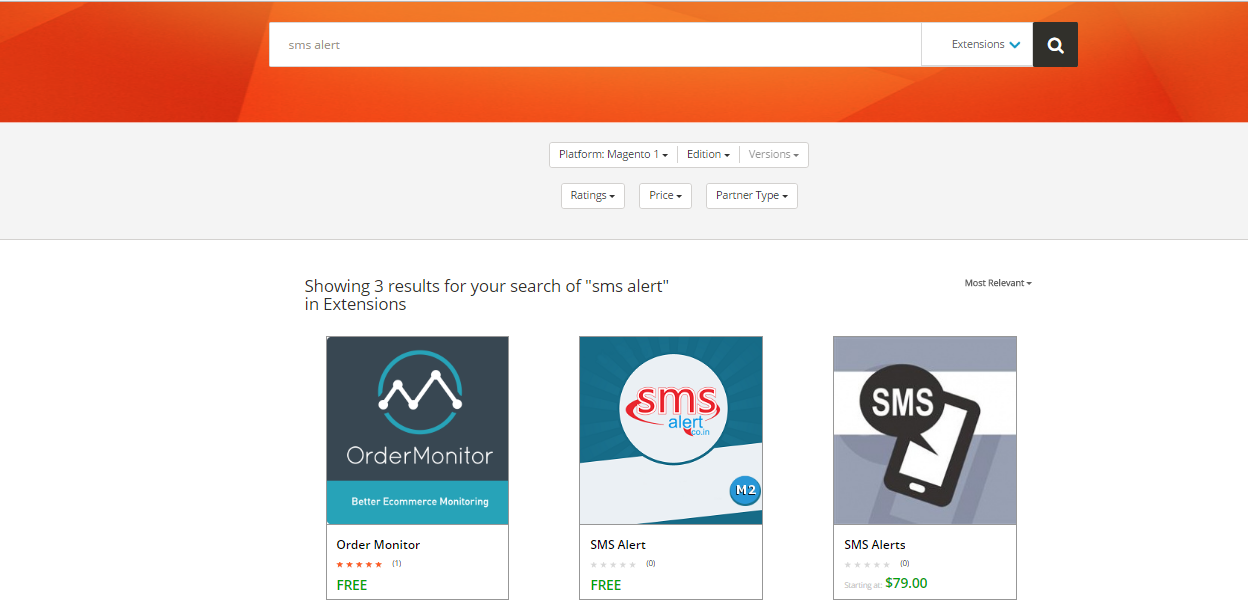 Download the plugin SMS Alert and paste it in to your root directory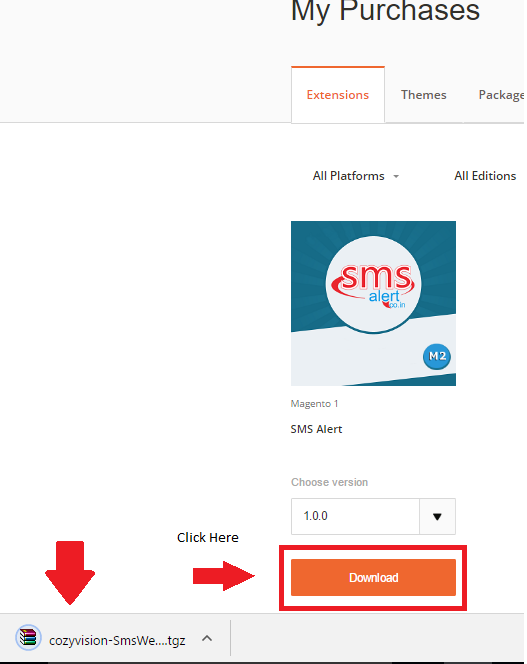 Unzip the folder and paste the folder in to magento directory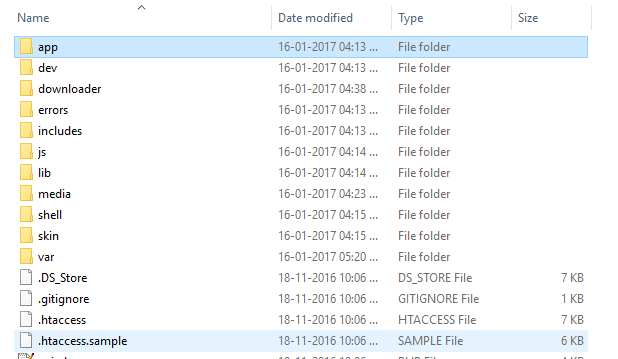 Now log in your magento admin account and  Flush Magento Cache and reindex data in index management.
After that goto System from menu and click on configuration.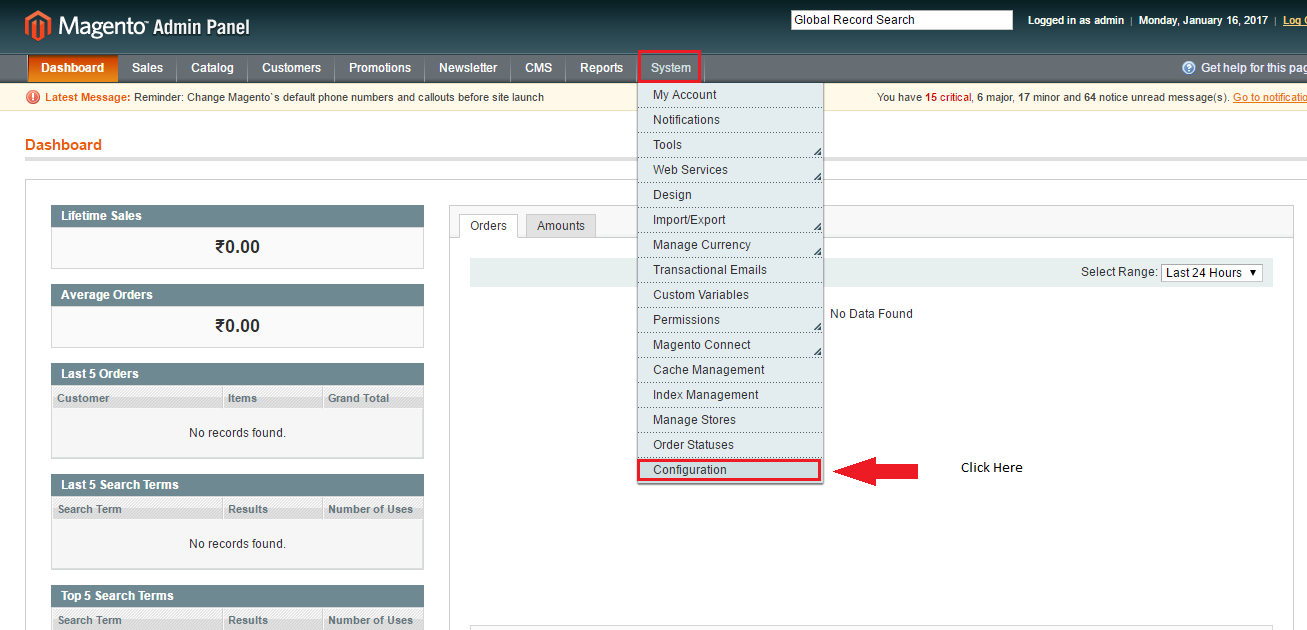 Now On left side menu there is option SMS Notification click on that 

Now fill all the settings that is required Like sender id, API key, Admin mobile number, sms content and click on save config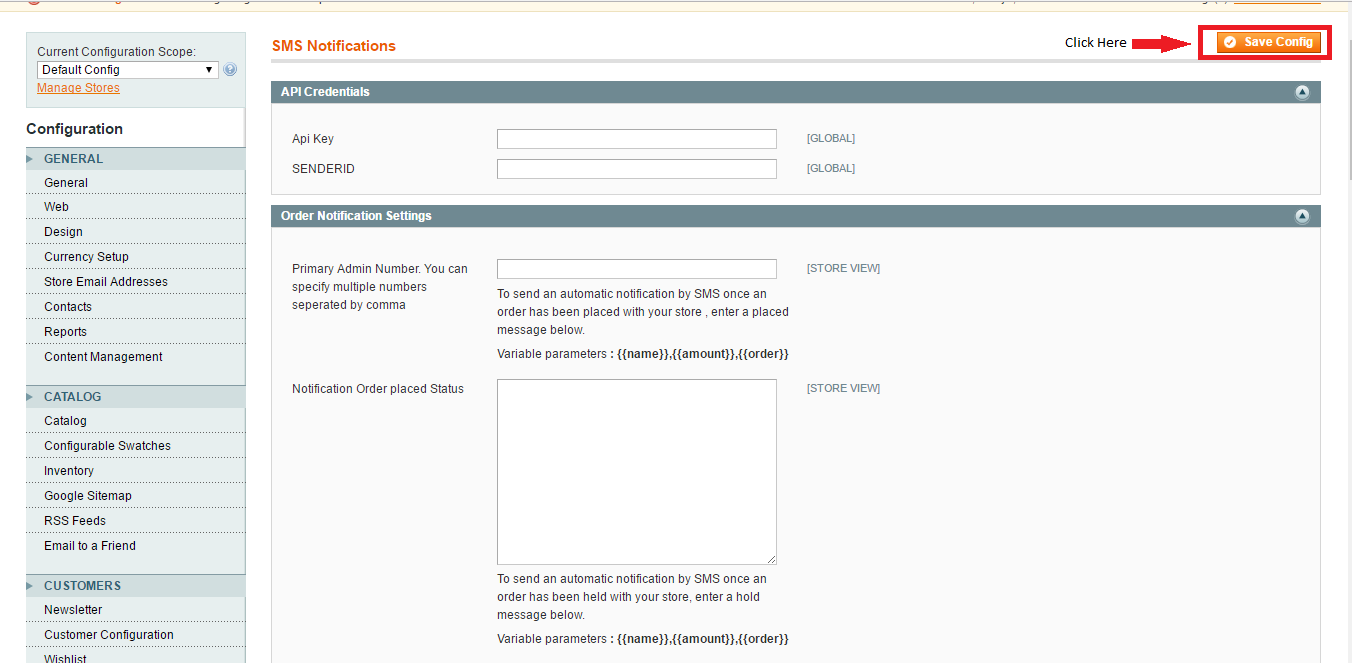 For more details on sender id and API key please refer to the links given below