How to install SMS Alert for prestashop.
Prestashop is a professional shopping cart management system.It helps create coupons, vouchers and custom discount codes. Its vital that every web store keeps its customers on the hook. By integrating our plugin with Prestashop you can send out SMS vouchers and coupon codes that will keep your customers excited and wanting more.
First download SMS Alert plugin for the prestashop from your sms alert panel.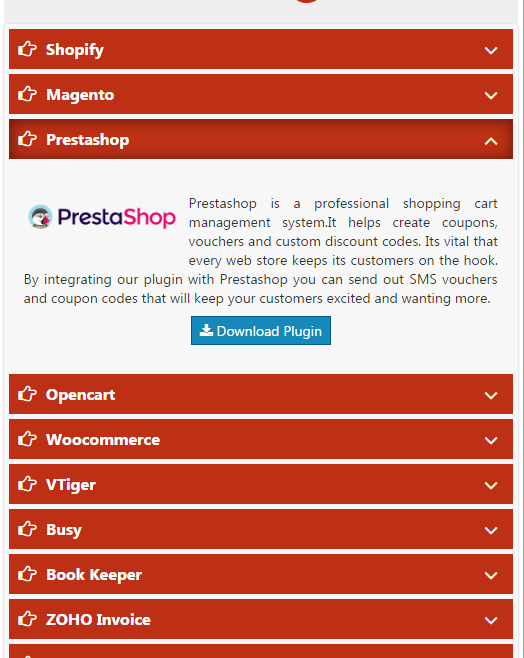 Now Login to your admin panel of prestashop and go to modules and select module.

Upload the zip file and install the plugin. For that
click on add a new module.
click on choose a file.
go to the folder where you have downloaded the zip file and select it and click on open.
upload the module.

Now go to modules and search for SMS Alert and install it.


When the installation is done window automatically redirect to configuration part.
Select language by defaults its English

Now go to sms and click on profile info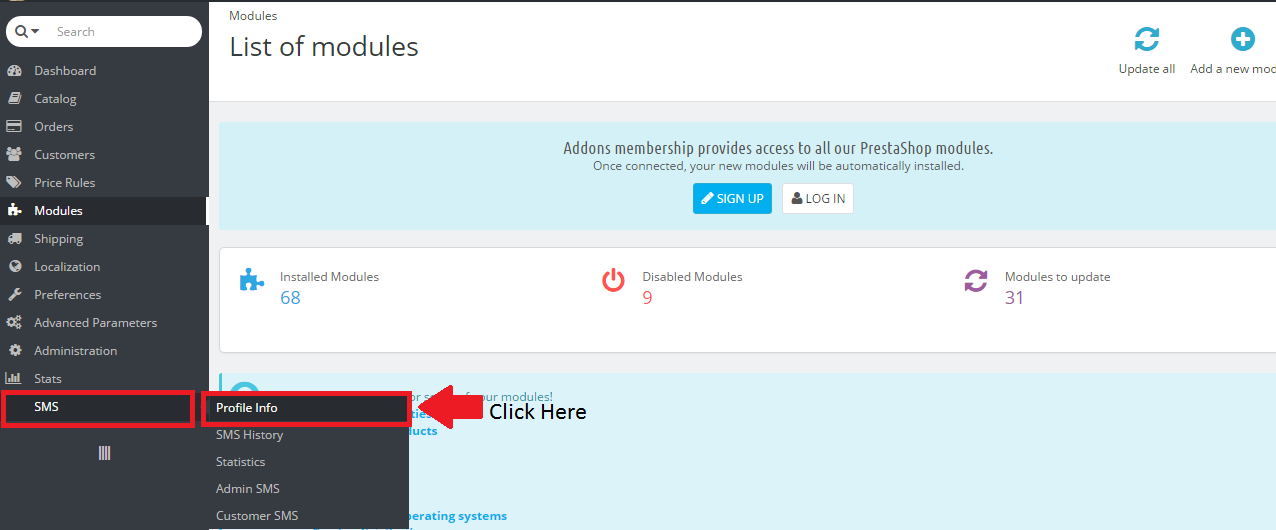 Now Enter the username of SMS alert and password click on login. After login you will see a page like this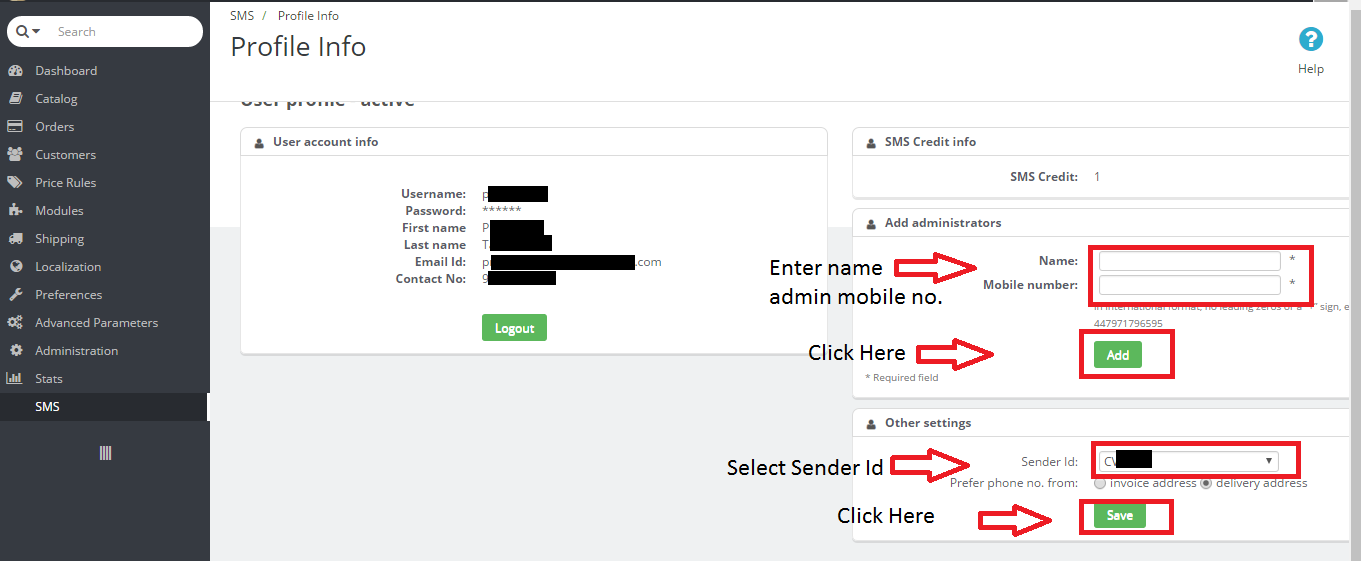 Enter admin name, mobile number and click to add select the sender id and click to save if u dont't have sender id click on the link Sender Id and fill all the other settings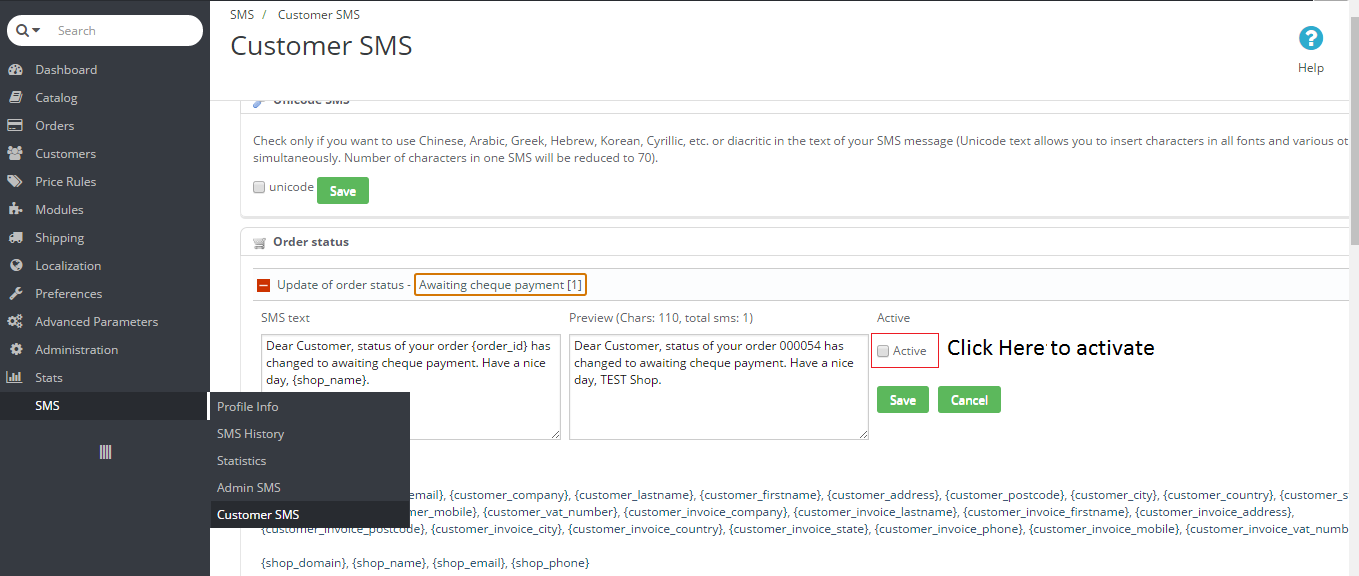 By defaut all the sms are deactivated to activate the sms check the active checkbox to activate and click to save