PieRegister Form is a easy form builder plugin of wordpress. We have tried to make easier to send otp to users through PieRegister Form by following easy steps.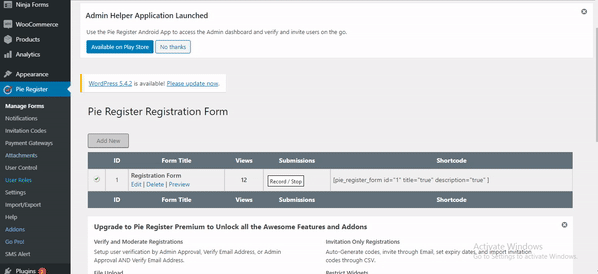 Steps to Integrate Otp Verification with PieRegister Form
Go to PieRegister Form and create a field with label name Phone or phone.
Now this field will be appeared in your form and now submit the form with OTP Verification.